What is DGOF?
DGOF co-hosts the German Online Research Conferences (GOR) and supports activities that ...

GENERAL ONLINE RESEARCH 08
March 10-12, 2008
at University of Hamburg, Germany
Please download the briefings for authors here:

Briefing for Authors: Poster

Briefing for Authors: Oral Presentation

This document contains all the information you need in order to prepare for GOR 08.


Call for papers finished: The program committee has reviewed 180 contributions.
All authors have already received notification.



Organizer




Local Organizer/
Key Sponsor




Local Organizer





Media Partner





Sponsor "Best Practice Award"





Media Partner "Best Practice Award"




Party Sponsor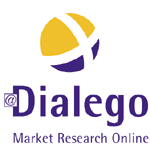 Sponsor Conference Catering





Sponsor Poster Award




Sponsor Live Voting





Student Sponsorship