The General Online Research Conference is annually organized by the German Society for Online Research in cooperation with a partner. The GOR 22 conference will take place in Berlin in cooperation with the HTW Berlin – University of Applied Sciences from Wednesday, 7 September, to Friday, 9 September 2022.
Organizer and Founder of the GOR Conference Series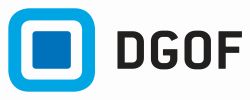 DGOF – German Society for Online Research (Deutsche Gesellschaft für Online-Forschung)
Online research is a dynamic, innovative field, with constantly emerging challenges as well as opportunities for research and practice. The German Society for Online Research/Deutsche Gesellschaft für Online Forschung (DGOF) is a modern, innovative association, which has focused on the interests of the actors in the field of online research since its establishment in 1998. It is the association's goal to be the leader in this field. DGOF seeks to bridge different research fields (such as sociology, psychology, political science, economics, market and opinion research, data science) using online research methods and facilitates the transfer between academic research and the industry.
DGOF campaigns for the establishment and the development of online research as well as the interests of online researchers in Germany. Online research ranges from online based data collection methods (e.g., web surveys in online panels); to mobile research with smartphones, tablets, and wearables; to the collection and analysis of social media data, administrative data, data from passive measurements, and other big data sources.
DGOF organizes various events that support professional and collegial exchanges between researchers and practitioners across academia and the industry. By bringing together scientific findings, commercial needs, and practical applications for best practices, DGOF provides a sustainable input for further developments in online research.
Become a member of the German Society for Online Research (DGOF)
Support our goals and benefit from the DGOF network! Send us your membership application which is available here: DGOF Membership Application.
DGOF members commit themselves to adhere to the professional standards and codes of conduct of market and social reseach and online research.
You do NOT have to join DGOF to attend the GOR conference, but as a member you can buy the GOR ticket at a reduced membership rate.
Please be advised that communication in DGOF is mostly in German and that you have to give a three months notice if you wish to terminate your membership at the end of a calendar year. The membership does NOT end automatically at the end of the year 2022.
If you have any questions regarding the conference or our association, feel free to contact us:
Deutsche Gesellschaft für Online-Forschung – DGOF e.V.
Huhnsgasse 34b
50676 Cologne
Germany
phone: +49 (0) 221-27 23 18 180
E-Mail: office@dgof.de
Web: www.dgof.de
Co-Organizer of GOR 22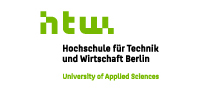 HTW Berlin – University of Applied Sciences
Wide Range of Subjects
HTW Berlin offers over 70 study programmes in the areas of technology, computing, business, culture and design. It is the largest university of applied sciences in Berlin. Subjects range from classical disciplines such as mechanical engineering, automotive engineering and business administration to new and innovative study programmes such as facility management, economic policy and game design.
High Education Quality
Rankings regularly confirm the high level of education provided by HTW Berlin. Great importance is attached to foreign languages and key qualifications such as presentation skills. To facilitate the transition into working life, the university's Career Services department also offers specially developed training courses. Students wishing to complete part of their studies abroad have plenty of opportunities to choose from. HTW Berlin actively collaborates with 140 universities worldwide and has an established network of cooperation partnerships.
Practice-Oriented Research
Research is a core task of HTW Berlin and a key success factor. Research activities connect the university with the professional world, scientific networks and companies, simultaneously guaranteeing a high level of quality in our study programmes and teaching. HTW Berlin's researchers contribute their ideas, expertise and contacts to over 150 third-party funded research projects every year. Covering a wide variety of topics, these projects are generally carried out in cooperation with partners from industry. Many projects are specifically geared towards meeting the innovation needs of individual companies and industries or the development potential of the region.
Interdisciplinary Research Teams
The research agenda also includes topics that bundle a wide variety of specialist expertise and skills. It is only through interdisciplinary teams that integrated strategies can be developed, for example for a climate-friendly transformation of our energy supply, improved healthcare system, meeting the challenges of an aging society or the digitalisation of culture and society.
HTW – University of Applied Sciences
Treskowallee campus
Treskowallee 8
10318 Berlin
Web: www.htw-berlin.de/en/