The General Online Research Conference is annually organized by the German Society for Online Research in cooperation with a partner. The GOR 23 conference will take place in Kassel in cooperation with the University of Kassel from Wednesday, 20 September, to Friday, 22 September 2023.
Organizer and Founder of the GOR Conference Series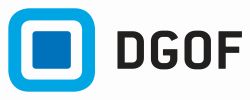 DGOF – German Society for Online Research (Deutsche Gesellschaft für Online-Forschung)
Online research is a dynamic, innovative field, with constantly emerging challenges as well as opportunities for research and practice. The German Society for Online Research/Deutsche Gesellschaft für Online Forschung (DGOF) is a modern, innovative association, which has focused on the interests of the actors in the field of online research since its establishment in 1998. It is the association's goal to be the leader in this field. DGOF seeks to bridge different research fields (such as sociology, psychology, political science, economics, market and opinion research, data science) using online research methods and facilitates the transfer between academic research and the industry.
DGOF campaigns for the establishment and the development of online research as well as the interests of online researchers in Germany. Online research ranges from online based data collection methods (e.g., web surveys in online panels); to mobile research with smartphones, tablets, and wearables; to the collection and analysis of social media data, administrative data, data from passive measurements, and other big data sources.
DGOF organizes various events that support professional and collegial exchanges between researchers and practitioners across academia and the industry. By bringing together scientific findings, commercial needs, and practical applications for best practices, DGOF provides a sustainable input for further developments in online research.
Become a member of the German Society for Online Research (DGOF)
Support our goals and benefit from the DGOF network! Send us your membership application which is available here: DGOF Membership Application.
DGOF members commit themselves to adhere to the professional standards and codes of conduct of market and social reseach and online research.
You do NOT have to join DGOF to attend the GOR conference, but as a member you can buy the GOR ticket at a reduced membership rate.
Please be advised that communication in DGOF is mostly in German and that you have to give a three months notice if you wish to terminate your membership at the end of a calendar year. The membership does NOT end automatically at the end of the year 2022.
If you have any questions regarding the conference or our association, feel free to contact us:
Deutsche Gesellschaft für Online-Forschung – DGOF e.V.
Huhnsgasse 34b
50676 Cologne
Germany
phone: +49 (0) 221-27 23 18 180
E-Mail: office@dgof.de
Web: www.dgof.de
Co-Organizer of GOR 23

University of Kassel
The University of Kassel is a young, modern and vibrant university, characterized by its openness to new ideas in every single area of its work. Receptivity, initiative, transdisciplinary thinking and unconventionality are traits we cherish and welcome in studies, research and teaching, but also in knowledge transfer and entrepreneurial ventures, to which the university provides special support. We aspire to develop, validate and implement ideas – even if they are not yet in the mainstream. The University of Kassel has an unconventional profile with fields of expertise in nature, technology, cultureand society. Questions relating to the future of our planet and our existence such as globalisation, climatechange, environmental protection as well as questions regarding the evolution of technical systems or demographic change are characteristic of our profile in both research and teaching.
With more than 24.000 students and approximately 1.800 scholars, among them more than 300 professors, the University of Kassel is one of Germany's mid-sized universities. It plays a key role in the development of the northern Hessen region, but its profile also attracts many students and scholars from across Germany and abroad. We nurture creativity, critical analysis, ethical reflection and unconventional thinking. Extending the development of academic fields beyond their boundaries is another marker for many University of Kassel research centres searching for sustainable answers to our most important questions. This focus offers scholars and scientists exciting challenges and also paves the way for students into their lives and careers.d design. It is the largest university of applied sciences in Berlin. Subjects range from classical disciplines such as mechanical engineering, automotive engineering and business administration to new and innovative study programmes such as facility management, economic policy and game design.
University of Kassel
Head Office
Mönchebergstraße 19
34125 Kassel
Web: https://www.uni-kassel.de/uni/en